Nursery Crop Provision changes
Nursery Crop Provision changes per RMA's PM Bulletin 18-018.
NAU Country wants you to be aware of changes that affect your crop insurance coverage. RMA has recently issued an updated and revised Nursery policy for the coming crop year 2019, please refer to RMA's PM Bulletin 18-018. Unintended errors were discovered in the January release of the Nursery Crop Provisions. The computations for the 'Over-report' and 'Under-report' factors have now been corrected.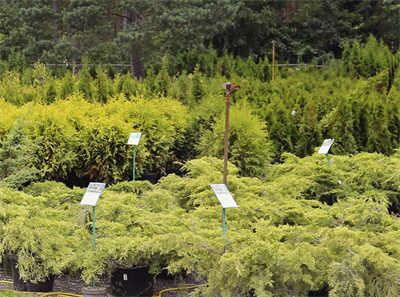 Significant changes to this crop's policy included in the January release are:
New choice of 'Basic' unit division for the field grown types; either distinguishing between locations qualifying as non-contiguous land or by type, but not both. Inventory for the container grown practice is currently limited to units by type, regardless of the unit structure chosen for the field grown practice. Eligibility of unit separation by type or land locations is limited to policyholders selecting an additional coverage level, i.e. not Catastrophic Coverage.
Lessened the minimum percentage of gross wholesale sales from fifty to forty for a nursery to qualify for coverage eligibility.
Allowing an insured to increase reported inventory, when restocking of lost material was due to an insured peril.
Numerous other changes were made to remove redundancies with the Basic Provisions, to improve readability or alignment between sections, and include important clarifications. Some elements were removed from the policy and are now contained in the actuarial documents, e.g. premium billing date.

Contact your NAU representative for further information.