American Association of Crop Insurers (AACI) Newsletter - May 25, 2018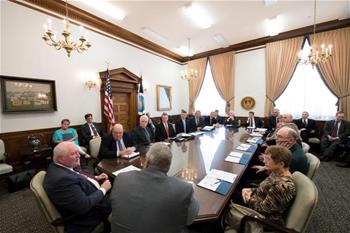 Keep informed on the latest AACI updates in their weekly newsletter. Note: AACI content can only be accessed through the Agent Portal. Click on the link to login, and view the AACI Newsletter PDF.
Click here to read the May 25, 2018 AACI Newsletter including updates on what happened this week in the House and Senate. In the wake of leading to a farm bill failure, an ongoing debate over varied approaches to dealing with the immigration continues to pick up steam with the Republican Conference.
This week, the House extended the timeframe that their version of the 2018 Farm Bill can be re-voted on to June 22nd.
Also, read about the AACI Fly-In. The group had a very positive meeting with Secretary Sonny Perdue and more.