American Association of Crop Insurers (AACI) Alert! June 8, 2018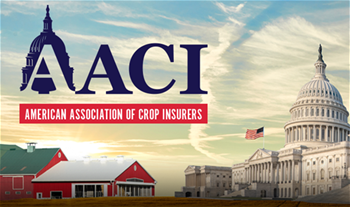 Keep informed on the latest AACI updates in their weekly newsletter. Note: AACI content can only be accessed through the Agent Portal. Click on the link to login, and view the AACI Newsletter PDF.
Click here to read the June 8, 2018 AACI Alert. As many of you are aware the Senate Agriculture, Nutrition & Forestry Committee released their version of the farm bill, which is titled, the "Agriculture Improvement Act of 2018". The Committee has also announced that they plan to consider the bill on Wednesday, June 13th. The bill does contain a crop insurance title (Title XI).