American Association of Crop Insurers (AACI) Newsletter - June 15, 2018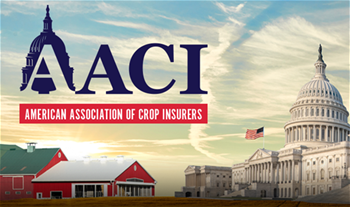 Keep informed on the latest AACI updates in their weekly newsletter. Note: AACI content can only be accessed through the Agent Portal. Click on the link to login, and view the AACI Newsletter PDF.
Click here to read the June 15, 2018 AACI Newsletter including updates on President Trump's announcement that North Korea was no longer a nuclear threat, the Senate Ag Committee advancing the Farm Bill, the possible House Farm Bill re-vote next week, and the USDA extension on the MPP Deadline.