NAU Country is committed to keeping you informed of any crop insurance industry updates at the upcoming 2019 National Crop Insurance Services (NCIS) Train-the-Trainer Fall Conference in Overland Park, KS on July 17-18, 2018.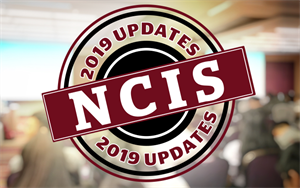 We are excited to send a team of expert Underwriters, Marketing Reps, Executives, and IT staff to attend the meeting. The agenda will cover hot topics such as the NEW Dairy Revenue Protection program, Margin Protection changes, Whole Farm Revenue Protection updates, handbook changes, and much more!
Please be assured that NAU Country will be ready to handle any crop insurance changes efficiently and effectively. We offer training for your region, system updates, and brochure and website changes. Our team will make sure you have the information you need to be successful! Please register for our Fall Update Training Courses starting in August 2018, and keep an eye out for an NAU Country announcement!