Real farm bill battle ensues now
SNAP work requirements and farm payment limits may be the biggest farm bill conference issues.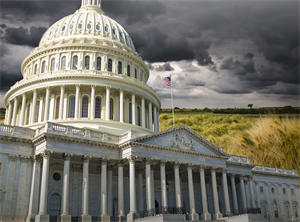 U.S. House and Senate ag leaders pledged to convene the joint conference committee in July to hammer out a farm bill acceptable to both houses and President Donald Trump. The House version's stricter SNAP (Supplemental Nutritional Assistance Program) work requirements may be the most contentious. With midterm elections coming on, it's sure to be a politically divisive issue.
Principal conference committee players are: Rep. Mike Conaway, R-Texas, Rep. Collin Peterson, D-Minn., Sen. Pat Roberts, R-Kan., and Sen. Debbie Stabenow, D-Mich., plus a handful of others still to be named. The "others" may prove to be significant to what clears the committee. Key differences exist between House and Senate bills, guaranteed to make the conference "a wild and woolly debate," predicts Stabenow.
What the debate is likely to boil down to is a showdown over who wants what the most. If the House wants welfare reform more than it wants to pass a farm bill, there could be an unsurmountable issue.
The reality is, the Senate, in a bipartisan fashion, is committed to passing a bill. That's the "hill" Roberts has made clear he intends to hold. At a time when a widening trade war puts added pressure on the already struggling farm economy, the conferees are more likely to move forward and put a bill on the president's desk before the current law expires Sept. 30.
Roberts has also stressed that even though the Senate bill broadens some programs, including working lands conservation measures, the bill is revenue-neutral.
Inside the Senate version
Here are a few key differences to be resolved:
Payment limitations may be the hottest ag issue to be hammered on the conference anvil. It's one of 15 supplemental amendments to the Senate bill that might be considered in joint conference. Tagged as the Grassley Amendment, proposed by Sen. Chuck Grassley, R-Iowa, it would limit farm operations to only one nonfarming manager qualifying for up to $125,000 per year in commodity program subsidies. Active farm management, for purposes of payment receipt, would require at least 500 hours of active farm management, or at least 25% of total management required.
The Senate bill would reduce the adjusted gross income "means test" cap for Title 1 (commodity) programs to $700,000, down from $900,000. The House version would exempt pass-through entities from the existing means test, which bars subsidies to individuals with AGIs of more than $900,000 a year. The House also broadened the definition of "actively engaged in farming" to include owners of limited liability corporations and S corporations qualified to receive up to $125,000 in payments per year.
Under the Senate bill, conservation program funding would continue at current levels, with 5% to 10% increases in Environmental Quality Incentives Program payments for some projects, plus doubling funding for the Regional Conservation Partnership Program.
Only the Senate bill restricts USDA's Rural Utilities Service loans for broadband services to areas with two or fewer broadband providers, and where 90% of households are unserved. That provision ensures that RUS grants and loans won't be used to overbuild in areas where broadband already exists at or above the 25/3 Mbps minimum standard.
The renamed Dairy Risk Coverage insurance program adds $8.50 and $9 milk price coverage levels, plus 50% and 25% discounts for small and middle annual milk production levels, respectively.
Sugar and supplemental disaster assistance programs would be extended.
The Senate bill would remove hemp from the Controlled Substances Act and legalize growing hemp as an agricultural crop.
The Senate bill increases Organic Research and Extension Initiative funding from its current $20 million per year to $50 million per year by 2023.
Originally posted by Western FarmPress:
http://www.westernfarmpress.com/farm-bill/real-farm-bill-battle-ensues-now