2019 NCIS Update Highlights
Here are the crop insurance industry updates from the 2019 National Crop Insurance Services (NCIS) Train-the-Trainer Fall Conference in Overland Park, KS that was recently held on July 17-18, 2018.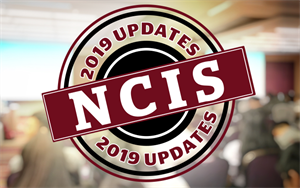 New Revenue Protection Option for Dairy Farmers to Debut
Dairy Revenue Protection (Dairy-RP) is a new plan being introduced by the Risk Management Agency (RMA) under section 508(h) of the Federal Crop Insurance Act.
Dairy-RP is designed to insure against unexpected declines in the quarterly revenue from milk sales relative to a guaranteed coverage level. The expected revenue is based on futures prices for milk and dairy commodities and the amount of covered milk production elected by the dairy producer. The covered milk production is indexed to the state or region where the dairy producer is located. DRP is approved for sale in all 50 states. Daily sales will begin on Tuesday, October 9, 2018, with the first available coverage starting the first quarter of 2019. The following materials can be found at https://www.rma.usda.gov/en/Topics/Livestock.
• Dairy Revenue Protection Plan Provisions (19-DRP)
• Dairy Revenue Protection - Commodity Exchange Endorsement (19-DRP-CEE)
• Dairy Revenue Protection Insurance Standards Handbook
• Fact Sheet
• Frequently Asked Questions (FAQ)
More details and NAU Country sponsored training will be forthcoming, and we will keep all our agents informed as this product rolls out.
Margin Protection overview and changes
Margin Protection (MP) is an area-based insurance plan that provides coverage against an unexpected decrease in operating margin (revenue less input costs), caused by reduced county yields, reduced commodity prices, increased prices of certain inputs, or any combination of these perils. Because MP is area-based (average for a county), an individual farm may have a decrease in its margin but not receive an indemnity or vice-versa.
The MP sales closing date for corn, soybeans, and spring wheat is September 30 of the calendar year prior to the insured crop year. The MP sales closing date for rice is the same as the sales closing date for other rice policies. All sales closing dates are shown on the Actuarial Information Browser on RMA's website.
MP has become very popular in the last year. Sales went up a lot for 2018, with over 5,000 MP policies sold, a huge increase over just 200 policies the year before.
MP is available for corn, rice, soybeans, and wheat in select states and counties, as follows:
Rice: Select counties in Arkansas, California, Louisiana, Mississippi, Missouri, and Texas.
Corn and soybeans: Select counties in Illinois, Indiana, Iowa, Kansas, Michigan, Minnesota, Missouri, Nebraska, North Dakota, Ohio, South Dakota, and Wisconsin.
Wheat: Select counties in Minnesota, Montana, North Dakota, and South Dakota (spring wheat (type 012)) only.
Counties were added for 2019, so check out the county lists by crop available at www.marginprotection.com. Scroll down the page until you see the section titled "Downloadable Content". You can also reference RMA's Actuarial Information Browser.
There are all new policy documents and handbooks for MP for the 2019 crop year. Applicable documents are available on the RMA website.
Clarifications and changes to be aware of for 2019 include:
Contract Termination Date was moved back to November 15.
HR and HR-ACE clarified (MP does not attach to HR or HR-ACE acres, but attaches to all eligible non-HR acres).
CAT policies cannot be Base Policies.
Transfer of policy.

If the Base Policy is with another AIP, the insured must;

Transfer the Base Policy on or before the MP sales closing; or
Cancel the Base Policy on or before the MP sales closing date for MP.
A Base Policy can only be:

Plan 1, 2, or 3.
Policy must be at an additional level of coverage.
A Base Policy cannot only be CAT acres.

A Base Policy cannot be CAT, except in the case of High-Risk Land. If the Base Policy has High-Risk land:

Those acres may be insured as CAT; and
MP is allowed on the other Buy-Up acres.

You may purchase any optional coverages or endorsements available for the Base Policy, except SCO.
HR-ACE allowed on Base Policy, but those acres are not insurable under MP.
Whole Farm Revenue Protection Policy cannot be a Base Policy, per Base Policy definition.
Whole Farm Revenue Protection (WFRP) updates
RMA has plans for WFRP updates, as well. Currently these updates are still in draft, but we will continue to keep you updated as we know more.
Please be assured that NAU Country will be ready to handle any crop insurance changes efficiently and effectively. We offer training for your region, system updates, as well as brochure and website changes. Our team will make sure you have the information you need to be successful! Please register for our Fall Update Training Courses starting in August 2018, and keep an eye out for an NAU Country announcement!