QBE North America has a limited distribution model that promotes meaningful relationships and industry expertise.
No two farmers are alike. Whether it's how they work their fields or pay for the land or grow their crops, farming is a uniquely specialized business venture. "Each farmer has a little bit different structure as far as their debt loads," explains James Korin, president of NAU Country, which offers crop insurance through QBE. "Whether they own it outright, whether they are buying new land or need equipment, everybody needs a little bit different coverage to get their operating loans from the bank. "It's a complicated program, but that's what makes it successful because there is a choice for everybody. There's not one policy that every farmer must fit into. There's more than 100 different crops and literally hundreds of different options on coverage they can take."
The ability to effectively serve such a diverse group requires deep expertise in the industry itself, and as the third largest crop insurer in the country, QBE takes this quite seriously. "In our crop business the team lives and breathes the American farmer, and, in most cases, our people are farmers themselves or grew up on a farm," says Russell Johnston, CEO of QBE North America.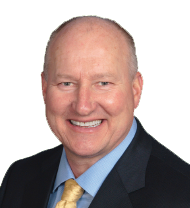 Korin echoes the sentiment. "We've got close to 800 employees working in our crop unit. They're either part-time farmers, farmers themselves or people who grew up on a farm and are looking to stay in agriculture," he says. "The crop program is unique. It requires knowledge of crops when you're going out to talk to the farmers. That even includes our programmers, where we design and develop all our computer systems. We get a lot of those folks out of either ag colleges or right off the farm, and they come in and do the programming. They understand the crops and the cycle. That's important because, if you're trying to build a system that works for the American farmer, you have to know what you're building."
BROKER SPECIALIZATION
QBE's approach to farming is indicative of its overall strategy of limiting partnerships to agents and brokers it knows are compatible with its focus. This strategy allows QBE to get to know its brokers on a deeper level and gives its partners access to products and services that are distinctive and exclusive. QBE North America, part of QBE Insurance Group, is an integrated specialist insurer offering specialty, property and casualty, crop and reinsurance products.
"We set out to create a company that would offer integrated specialized solutions for a limited and preferred network of brokers. That approach allows us to build the strongest partnerships with our brokers and customers, so we can better understand their needs," says Johnston. "At the end of the day, if we are doing our jobs, our brokers and customers won't feel like they are dealing with an insurance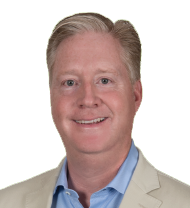 QBE North America is sharpening its focus on industry solutions, and the brokers it chooses to work with emphasize specialization as well. "We see our partners making tangible investments to shift from generalization to specialization," says Mark Cantin, president of QBE North America's field operations. "They are looking for carriers that can match the specialization on their side, and at the same time, they're looking to do more with carriers that are willing to customize products to help them grow organically.
"What that goal leads to is brokers' needing to rationalize their book of business and conduct more business with fewer carriers. They want carrier partners who are going to provide them with bespoke solutions rather than simply quoting product."
QBE North America believes that shifting from generalization to specialization can help brokers better serve their clients—farmers being a case in point.
DATA FARM
Moving forward, QBE is innovating and investing in technology that will drill down even further into the specifics of farmers' needs. "There clearly has been an explosion of data," Korin says. "We're using that data just as farmers are using it in their planting and harvesting equipment. Five to 10 years ago, the geospatial industry was just taking off. Our innovation in mapping goes back to the time Google maps was just taking off. Up until that time, farmers needed to use the old legal description—township, range and section—in order to complete their yearly acreage report. The process was very complicated, especially if fields were split in between multiple crops."
Now, new mapping technology allows NAU Country to put each farmer's information into a visual map, so farmers can identify precisely which fields to insure based on actual planting data. "If you are a farmer with multiple fields, you can easily make mistakes regarding township, range descriptions, what you are reporting," Korin says. "There is a lot of 600-acre farms that are split—half corn and half soybeans, for example. To legally describe a split farm was not only tough; it was inaccurate. Using these geospatial tools, we can now know exactly what has been planted down to the tenth of an acre."
NAU Country is using Field Insights™ to help with risk management. "We're taking all this weather data, soil temperatures, soil moistures, soil conditions, and we're putting it into a model to help our farmers determine when they should be planting, when they should be harvesting or spraying chemicals," Korin says. Adjusters also use drones to survey damaged fields much more efficiently, helping to service claims more quickly.
"We are making great progress on our journey to provide distinctive value to the market through applied expertise, an experience of excellence and our global strength," Johnston says. "I want us to be known for these values. And the idea behind that is simple. It's not just having expertise or offering an experience of excellence. It is leveraging those core values in a way that our brokers and customers will feel it. That is how we will be successful."
Source URL: https://leadersedgemagazine.com/articles/2018/10intimate-relationships