Market Facilitation Program updates
From the Risk Management Agency (RMA): Market Facilitation Program (MFP) updates
Administered by the USDA Farm Service Agency (FSA) - The Market Facilitation Program will provide direct payments to eligible producers of soybeans, sorghum, corn, wheat, cotton, dairy, hogs, shelled almonds, and fresh sweet cherries. RMA is clarifying the impact of these payments on an insured's Whole Farm Revenue Protection (WFRP) and/or MPCI programs.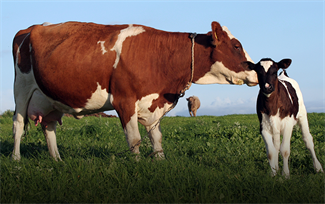 NAU Country has received several inquiries asking if bin measurements need to be made for the FSA Market Facilitation Program. We asked RMA to find out what they had to say. Below is the response from the RMA.
"The St. Paul Regional Office has been made aware of potential miscommunication regarding crop insurance company appraisals and the Farm Service Agency (FSA) Market Facilitation Program (MFP). Appraisals are not required and/or encouraged in order to comply with the MFP program. FSA county offices have trained staff and procedure in place to allow producers to "self-certify" production for commodities covered under MFP. Local FSA offices should not be encouraging appraisals be completed by their crop insurance company." - Amanda Beck, Senior Risk Management Specialist USDA Risk Management Agency Saint Paul Regional Office.
NAU Country is happy to do bin measurements for our policyholders that will be feeding the grain to livestock or putting grain to another use.
It may be best for the agents to gather production first from our policyholders prior to reporting production to FSA. This will reassure that the production numbers that are given to the agent match with the reported production to FSA.
If you have any questions, please reach out to your NAU Country Marketing Representative.
For additional information on the Market Facilitation Program please visit https://www.farmers.gov/manage/mfp.
Additional resources: