The 2017 Census of Agriculture - Now available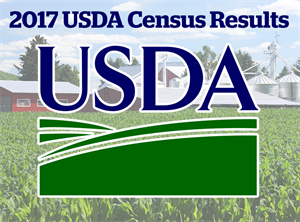 The 2017 Census of Agriculture was officially released today. This comprehensive census is held once every five years and collects data on every country across the nation. The results from the census provides information about the agricultural industry to several organizations and provides insight to those who serve the American Farmer and Rancher. This includes ag businesses, local government, and Federal programs and services.
The USDA released a series of short videos and informative links to articles through their site in the weeks prior to the census release to help guide and inform on how to navigate the information. Located at:
https://www.nass.usda.gov/Newsroom/Video_Features/index.php
.
Click HERE to find out what you need to know about the 2017 Census of Agriculture.