American Association of Crop Insurers (AACI) Newsletter - July 26, 2019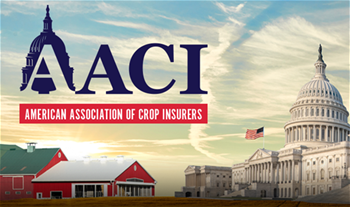 Keep informed on the latest AACI updates in their weekly newsletter. Note: AACI content can only be accessed through the Agent Portal. Click on the link to login, and view the AACI Newsletter PDF.
Click here to read the July 26, 2019, AACI Newsletter including general updates, the announcement of the Market Facilitation Program (MFP) payments to farmers at the beginning of next month, information on the newly launched Congressional Crop Insurance Caucus, AACI's Q2 report, and details on how to sign up for the AACI Leadership program. You don't want to miss this edition. Read more!