American Association of Crop Insurers (AACI) Newsletter - April 6, 2020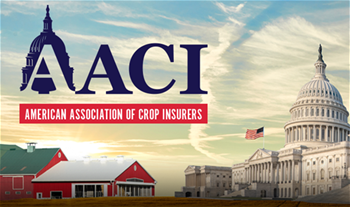 Keep informed on the latest AACI updates in their weekly newsletter. Note: AACI content can only be accessed through the Agent Portal. Click on the link to login, and view the AACI Newsletter PDF.
Click here to read the April 6, 2020, AACI Newsletter including general updates on what is happening in congress, RMA updates around flexibilities due to COVID-19, COVID-19 assistance to agriculture opportunities, USDA prospective planting updates, CCC lending rates for April, and more. You don't want to miss this edition. Read more!