American Association of Crop Insurers (AACI) Newsletter - June 1, 2020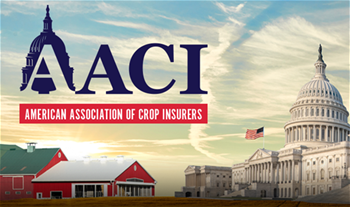 Keep informed on the latest AACI updates in their weekly newsletter. Note: AACI content can only be accessed through the Agent Portal. Click on the link to login, and view the AACI Newsletter PDF.
Click here to read the June 1, 2020, AACI Newsletter including general updates on what is happening in congress, COVID-19 RMA updates to assist producers including extending deadlines and interest deferrals, extending correction times for acreage reporting, and more, also information around the Coronavirus Food Assistance Program (CFAP), USDA's loans to rural businesses, and FSA's expansion on the Disaster Set-Aside Load Provision. Read more!