CFAP $19 billion may still not be enough
Since the Coronavirus Food Assistance Program (CFAP) was announced, both agricultural groups and lawmakers have had concerns that the funding will not go far enough. Conversations between Congress and the Senate are hopeful to get additional funding for direct payments to producers and hopefully an increase in the CCC's borrowing authority.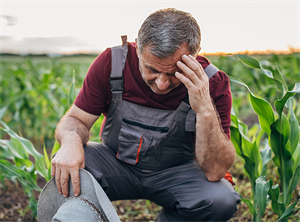 For additional information, the links below are available:
Read more in the June 8, 2020, American Association of Crop Insurers (AACI) newsletter: HERE
In addition, the first $1.4 billion in CFAP payments have been disbursed to farmers according to the USDA. Nearly half of the money ($676 million) went to livestock producers with beef, cattle, and hogs. The rest has been split between dairy farms ($377 million), row crops ($368 million) including corn, soybeans, and cotton. Less than $25 million went to producers of fruits and vegetables, as well as other specialty crops.
Concerns still brood in Washington over how the funds are being distributed as well as inadequate staffing in Farm Service Agency (FSA) offices that are dealing with a massive influx of enrollment needs from producers for CFAP and other USDA FSA programs. Links to the letters written to the USDA as well as USDA data on distribution of payments are listed below:
Read more in the June 15, 2020, American Association of Crop Insurers (AACI) newsletter: HERE