USDA Administrator's Message: Better options for our farmers
In an effort to expand and strengthen coverage through the federal crop insurance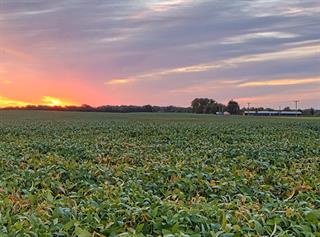 program, NAU Country Insurance Company in conjunction with Watts and Associates has received FCIC board approval to implement the Enhanced Coverage Option (ECO) which we are certain will benefit our farmers.
RMA Administrator Martin Barbre touched on this in his "Better Options" Administrator's message below. RMA will be providing additional details and timelines for the program's rollout.
Read the full Administrator's Message HERE:
September 4, 2020 - We just wrapped up our quarterly Federal Crop Insurance Corporation Board of Directors meeting where we discussed several proposals to Federal crop insurance to better meet producers' needs. These meetings are generally for performing oversight functions and considering new crop insurance policies. We also examine existing policies and consider changes based on feedback from producers and industry, while also ensuring actuarial soundness.
The week resulted in several policy modifications approved for implementation that I think many farmers will welcome. I would like to highlight a few, namely the new Enhanced Coverage Option (ECO), modifications to Livestock Risk Protection (LRP), and changes to record-keeping requirements for Whole Farm Revenue Protection (WFRP).
Enhanced Coverage Option
Since it first became available 2015, many producers have elected the Supplemental Coverage Option (SCO), which provides up to 86% coverage for a portion of your underlying crop insurance policy deductible. A new policy option called the Enhanced Coverage Option (ECO) works much the same way. But as the name suggests, this option enhances or provides an additional band of coverage from 86% up to 90% or 95%. ECO coverage is based on county-level yields.
Livestock Risk Protection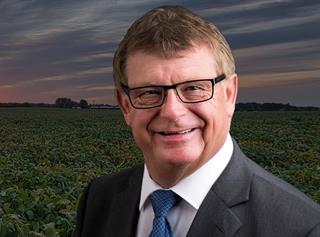 The board also approved 508(h) modifications to Livestock Risk Protection (LRP) that apply to fed cattle, feeder cattle and swine. These modifications will increase subsidies based on a policy holder's coverage level percentages and double head limits. Additionally, the 30-day ownership requirement for LRP policies changes to 60 days, and the policy will provide insurance for unborn livestock. Additional changes, specific to swine policies, extend the available length of coverage up to 52 weeks.
Whole Farm Revenue Protection
Whole Farm Revenue Protection (WFRP), which provides a safety net for all commodities on the farm under one policy and is available nationwide, will be modified to reduce paperwork for producers. Moving forward, a new commodity code for direct-marketed commodities, such as fresh fruits and vegetables sold at farmers' markets, will ease the record-keeping burden for many diversified operations.
I would like to thank all farmers, grower groups, and AIPs for their input and efforts in improving the risk management products available to America's producers. Look for these and other changes in Federal crop insurance as we continually strive to meet Secretary Perdue's vision to be the most effective, efficient and customer-focused team in the Federal government.
If you have any questions, comments or suggestions on improving Federal crop insurance, please reach out to us! You can find contact information for your local RMA office at our website, www.rma.usda.gov.
— Martin Barbre, RMA Administrator
For additional information, the links below are available: