Congress passes additional COVID-19 relief package
The U.S. Senate passed a $2.3 trillion emergency economic relief package late Monday night in a 5,593 page bill. $908 billion will be allocated for COVID-19 relief, while $1.4 trillion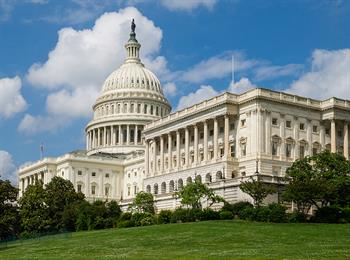 will help fund the government. In March, Congress passed the $2 trillion CARES Act. With many programs set to expire, this latest bill is the first time Congress has passed additional aid since April and is the largest piece of legislature to date. The bill has moved on to the White House for President Donald Trump to sign.
The bill would allocate $600 direct payments to select individuals, $300 per week in unemployment insurance through March 2021, and $284.5 billion set for Payment Protection Payments (PPP), and more.
How does this fare for the ag sector? $26 billion will be spent on nutrition assistance and ag/rural programs. Of that, $13 billion is expected to be used for farmers and ranchers for direct payments/loans/etc. SNAP Benefits will increase by 15% and receive the remaining $13 billion.
An overview of all the agriculture and nutrition provisions can be found HERE.
The entire text of the bill can be found HERE.
Additional Resources: