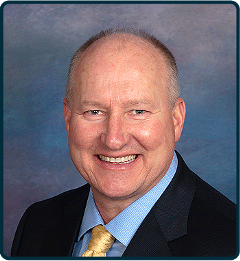 James R. Korin - President
Jim is the President of NAU Country Insurance Company and is a member of QBE's North American Executive Management Board. His background includes 22 years as a CPA/Consultant to various privately owned and regulated businesses. His involvement with crop insurance and NAU Country dates back to 1983.
A career in public accounting culminated with Jim becoming Chairman of the Board and Senior Partner with Carlson Advisors, LLC, a regional CPA Firm. Jim then joined NAU Country as an employee in 2005, where he assisted with the company's transformation from $200mm to a company writing over $2 billion in premium. As President, Jim keeps a minute-by-minute pulse on the operations and financial success of NAU Country. Jim sits on the Board of Directors for National Crop Insurance Services (NCIS) and participates in the American Association of Crop Insurers where he is a significant voice for the crop insurance industry.
Jim lives in the suburbs of the Twin Cities and enjoys spending time with his wife Missy and their four daughters at his lake place and farm in western Minnesota.

---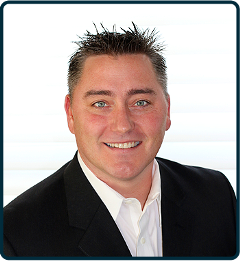 Michael (Mick) Deal - Chief Marketing Technology Officer
As the Chief Marketing Technology Officer, Mick is responsible for the strategic direction of NAU Country's Technology Solutions including the Marketing, Training, and Sales support for NAU Country Technology solutions. This role marks a strong commitment to meeting the Technology needs of NAU Country's agents with a strong focus of direct IT and agent engagement.
Mick is proud to be a part of a young executive team that has grown the business tenfold since 2003. He has been one of the main contributors towards our Field Insights™ application, GIS mapping technology, mobile technology, and is always looking for new ways of doing things by taking advantage of technology!
Mick attended the University of Minnesota, Duluth and played baseball for the Bulldogs.
Mick and his wife Vanessa reside in Zimmerman with their three children. He enjoys coaching his children's baseball, basketball, and football teams.
---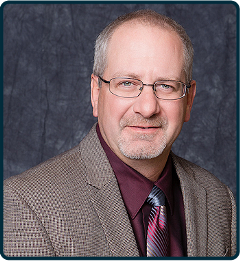 Mark Mossman - Senior Vice President, Claims

As Senior Vice President of Claims, Mark oversees the claim processes for NAU Country Insurance Company.
Mark graduated from Northwestern College with a Bachelor of Science degree in Business Education. Mark began his career in 1989 with National Ag Underwriters. In 2004, Mark joined NAU Country as the Ramsey Branch Claims Manager and was promoted to the role of Senior Vice President of Claims a year later.
Mark has worked in many areas over his tenure in the crop insurance business including underwriting, compliance, and claims. The majority of that time has been spent within the claims area due to Mark's strong conviction in providing the best claims service to the American farmer today. Mark is committed in constantly working towards finding new ways to improve the crop insurance program. Currently, Mark serves as the chairman of the PPLA Standing Committee and is a member of the Product Development Committee with National Crop Insurance Services.
Mark and his wife Deb have two children and enjoy watching their kids' many activities. He is also proud to have taken over his family farm in Central Iowa.
---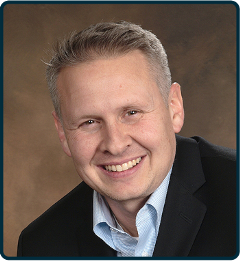 Doug Jakway - Senior Vice President, Compliance and General Counsel
Doug Jakway has served as Senior Vice President and General Counsel for NAU Country since 2006. Doug is responsible for managing all legal and regulatory affairs for NAU Country and manages the Compliance Department and Licensing Division (Agency Services).
Doug serves on the AACI Board, a U.S. industry trade association that represents the private sector crop insurance industry on federal legislative, regulatory, and policy issues. He also acts as Chair of the NCIS Legal Affairs Group, working closely with counsel from other Approved Insured Providers to address various legal issues that arise within the crop insurance industry.
Doug received his Juris Doctorate with honors from William Mitchell College of Law in St. Paul, Minnesota, and his Bachelor of Arts from St. John's University in Collegeville, Minnesota. Prior to joining NAU Country, Doug served as a corporate associate at the McGrann Shea law firm in Minneapolis, Minnesota, where he served as outside counsel for NAU Country during its sale to Lightyear Capital in 2005.
Doug lives in St. Paul, Minnesota with his family. When he's not at work or at home, you may find (or hear!) him from the soccer, basketball, or hockey sidelines.
---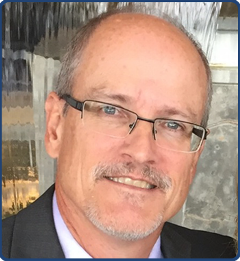 Marv Goergen - Senior Vice President and CFO
Marv Goergen started at NAU Country Insurance Company in 2011 and is currently the Senior Vice President and CFO. His background includes 30+ years of experience in the insurance industry. He is a CPA and Associate in Insurance Accounting and Finance (AIAF). Marv earned his Bachelor of Science degree in Accounting from the University of Minnesota, School of Management.
Marv began his career in public accounting at Peat Marwick Mitchell (now KPMG), working on insurance company audits. In 1983, he joined Northwestern National Life Insurance Company holding various management positions, until leaving in 2007 to work as a consultant in the insurance industry. His experience includes Property Casualty, Life and Health, and Reinsurance companies.
---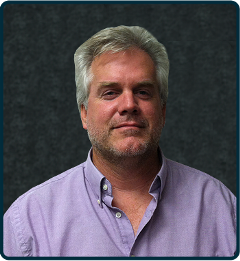 Bill Wilson - Senior Vice President, Underwriting
Bill Wilson is the Senior Vice President of Underwriting for NAU Country. As the Senior Vice President of Underwriting, Bill oversees the processing of our MPCI, Hail, Named Peril, and Livestock business.
Bill graduated from Iowa State University in 1986 with a Bachelor of Science degree in Business Administration and Political Science. Bill began his career in crop insurance in 1990 as an underwriter for American Agrisurance. He has had a variety of roles within the industry on his way to his current position.
Bill joined NAU Country with the acquisition of Agro National in 2011, where he had served as the Director of Operations. Along with managing the NAU Country Underwriting area, Bill currently serves as the chair of NCIS's Underwriting and Operations Committee.
Bill and his wife Michele have five sons, as well as four grandchildren, which keep them busy. They currently reside in rural Iowa.
---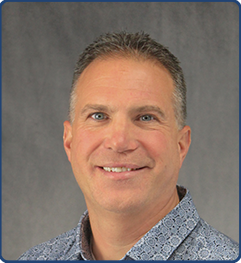 Jeff Baumgart – Senior Vice President, Strategic Marketing
Jeff Baumgart is the Senior Vice President of Strategic Marketing located in Cape Girardeau, Missouri. He graduated from Murray State University with a Bachelor of Science in Agribusiness/Economics with honors.
Jeff began his crop insurance career as an agent in 2001 with CGB Diversified Services. While at CGB, Jeff helped grow CGB from a start-up agency to an Approved Insurance Provider, holding roles such as Mid-South Regional Marketing Manager, National Accounts Manager, and National Marketing Manager.
Jeff enjoys spending time with friends & family, traveling, and relaxing at Kentucky Lake.
---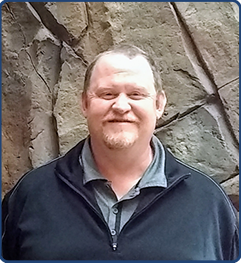 Mark Masters - Senior Vice President, Northwest Branch
Mark is the Senior Vice President of Branch Operations for our Northwest Branch Office located in Missoula, MT covering the states of Idaho, Montana, Oregon, Washington, and Utah.
Mark started his crop insurance career as a per-diem adjuster in 1992; working in the summers for Crop Hail Management while attending college at the University of Montana. Since then, he has been involved in all aspects of crop insurance, as an underwriter, a marketing representative, a compliance manager, and a claims manager. He started his current role as Branch Manager in the fall of 2011 and his steadfast intent to provide the best customer service possible and make NAU Country the premier choice for crop insurance in the Northwest region has been a significant factor in the continuing growth of this Branch. Having grown up in Montana, Mark feels deeply connected to this area and is committed to providing more services to its farming community.
During Mark's free time you can find him on his boat catching trout and perch, but always searching for that elusive walleye.
---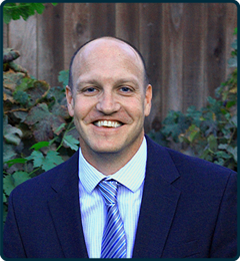 John Wienstroer - Senior Vice President, Branch Operations
John Wienstroer is the Senior Vice President of Branch Operations for the NAU Country Western Branch Office. John holds a Bachelor of Science Degree from Southern Illinois University with a major in Agribusiness Economics.
John started his crop insurance career in Illinois as a Claims Supervisor with Agriserve Inc. (now Crop Risk Services). While in this position John supervised and trained a staff of claims adjusters in Northern Illinois. He held this position for two years until being promoted to Marketing Director for Northern Illinois and Wisconsin, where he built a sales and service team of professionals from the ground up.
John then pursued the career of a Field Representative in Missouri for Rural Community Insurance Services (RCIS). John was responsible for the sales, service, and training of the RCIS agency force in the state of Missouri.
Joining NAU Country in 2006, prior to Senior Vice President, John also served as the Claims Manager and Assistant Branch Manager for the Western Branch Office. His background includes 20+ years of working in various capacities in the crop insurance industry including: claims, compliance, and marketing.
John resides in Woodland, CA with his wife, Jenny, and their four children.
---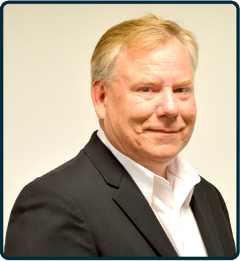 Bill Lorimer - Senior Vice President, Branch Operations
Bill Lorimer is the Senior Vice President of Branch Operations for the Northern Branch Offices located in Ramsey, Minnesota and Fargo, ND.

Bill began in crop insurance back in 1988 for National Ag Underwriters (now RCIS) and worked in various roles including Claims, Operational and Training Manager, Compliance and Product Manager of Software Development. During this period, Bill also participated in many RMA/NCIS industry meetings and workgroups, being very active in helping to improve crop insurance programs.

In 2004, Bill left the crop insurance industry starting two small businesses where his primary duties included sales, marketing, and Chief Financial Officer. Seven years later, Bill returned to the industry taking a position with NAU Country. In his current position as Branch Manager, Bill has been working hard on ensuring continuing education, providing policy and procedural guidance, as well as building and maintaining a wide network of productive relationships with agents.

During Bill's free time, he can be found either on a lake or in the woods as he is an avid hunter and fisherman. He's been married for over 25 years to his wife Teresa. They have three boys Marcus, Mitchell, and Alec.
---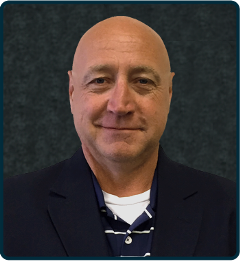 Ken Janicek - Senior Vice President, Branch Operations
Ken Janicek is the Senior Vice President of Branch Operations for our Central Branch Office located in Council Bluffs, Iowa. He holds a Bachelor's degree from the University of Nebraska at Kearney.

Ken's background includes 32 years of multi-faceted experience within the crop insurance market. He began his training at the root of the industry as a crop adjuster, learning the specific details necessary to understand the loss process. Ken continued his career with involvement as an independent insurance agent with his father. Later, he transitioned into full-time claims and marketing positions for a large crop insurance provider. With his extensive knowledge in all aspects of the industry, Ken quickly moved into a leadership role in management.

Ken has served on numerous company committees, been active in various crop organizations, and has served on the NCIS Training Committee. Ken provides NAU Country unparalleled insight of the fund designation procedure and is relied upon heavily to guide this process.

Ken is an avid sports fan with a love of competition! He and his wife Brenda enjoy traveling to sporting events such as hockey, baseball, and football. They are also well known for their travels in search of the perfect bottle of wine!
---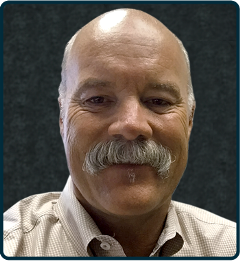 Jay Domer - Senior Vice President, Branch Operations
Jay Domer is the Senior Vice President of Branch Operations for the Southern Branch Office in Topeka, KS covering the states of Kansas, Missouri, Oklahoma, Texas, and New Mexico.

Jay began his crop insurance career fresh out of college in 1989 and has been involved in all aspects of crop insurance during his tenure. Jay takes a very strong stance on customer service to his agents and insureds. He is very proud of the outstanding employees providing the service.

Jay is a Kansas State University graduate and resides in Topeka, Kansas with his wife Mauri Ann. He enjoys spending time with his family while actively competing in Team Roping.
---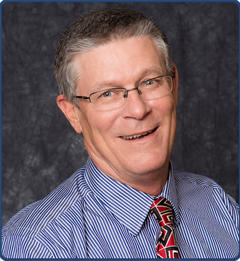 John McDermott - Senior Vice President, Branch Operations
John McDermott is the Senior Vice President of Branch Operations for our Great Lakes Branch Office located in Eau Claire, WI covering the states of Wisconsin, Illinois, Indiana, Michigan, Ohio, Pennsylvania, New York, Maryland, Delaware, New Jersey, Connecticut, Rhode Island, Massachusetts, New Hampshire, Vermont, and Maine.
John joined NAU Country in 2005 as the Senior Vice President of Sales and Marketing, overseeing the marketing, training, and communications departments. John brings over 30 years of crop insurance experience to NAU Country.
John started his career in crop insurance as an agent in Iowa, where he was also a contract crop adjuster. As a result of the drought in 1988, John had the opportunity to relocate to Eau Claire, Wisconsin. He accepted his first company position with North Central Crop Insurance. During his tenure, John has played many different roles including: MPCI underwriter, underwriting manager, marketing representative, and vice president of marketing.
John and his family reside in Chippewa Falls Wisconsin. On the weekends, you will find John enjoying the company of his family as well as fishing as he attempts to catch that elusive monster Muskie.
---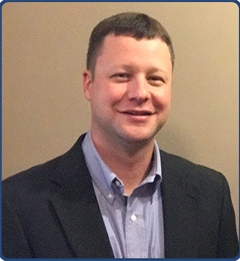 Jordan Atkinson - Senior Vice President, Branch Operations
Jordan Atkinson is the Senior Vice President of Branch Operations for our Southeast Branch Office located in Greensboro, North Carolina. He graduated from East Carolina University with a Bachelor of Science in Political Science with honors.
Jordan began his crop insurance career with our company in 2010 as a claims adjuster and was one of the first employees located in the Southeast Region. Jordan has also been a claims supervisor, marketing specialist, and the regional marketing manager. His responsibilities in these areas included customer service oversight, product innovation, personnel development, and business expansion.
In his free time, Jordan enjoys spending time with his wife Jenna, and their daughters Ivey and Kendall.
---