NAU Country's Dairy Revenue Protection Price Alerts have you covered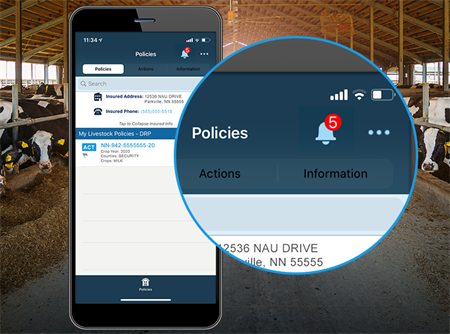 Don't miss your opportunity to get the best Dairy Revenue Protection (DRP) price possible! NAU Country now offers DRP Price Alerts via email or push notifications for you and your farmers.
Imagine the time you'll save and the customer service you can provide by getting a quick update on your phone or iPad when a DRP price meets or exceeds your desired price. We are always ready to support your Dairy Revenue Protection (DRP) sales needs and our offerings keep getting better!
Get signed up today, access our Dairy Price Alerts Tips and Tricks for step-by-step instructions.
In addition to Dairy Price Alerts, we offer a surplus of DRP tools, including an easy-to-use quoting system equipped with a valuable comparison and historical report, an efficient processing system, milk production logs, and more! Ask your NAU Country Marketing Representative about our DRP tools today!