NAU Country Connection Webinars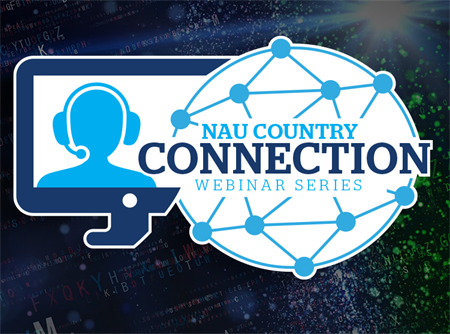 At NAU Country providing top-notch customer service is key. It is our goal to provide safety, security, and efficiency to you at all times. Safety in knowing that our support for you and your farmer will not waver, security in providing systems and solutions to keep your personal information safe, and creating efficiencies in your day-to-day processes and systems.
To increase value in our partnership, we have created a webinar training series titled "NAU Country Connection". Our trainings will focus on how to best utilize NAU Country systems during the crop insurance cycle, being relevant to the appropriate time of year. In addition, we will begin this series with an emphasis around how to provide customer service excellence, while practicing social distancing.
Join SVP of Strategic Marketing Jeff Baumgart and Lead of Technology Field Services Adam Flynn while they discuss the following topics. We will send an email each week recapping the items discussed, along with the recording link and user documentation.
Click on each link below to view it's webinar recap video.
Please note: we have updated the registration process below. You MUST sign up to attend in one of two ways:
If you are an appointed agent with NAU Country Insurance Company, please go to www.naucountry.com, log in to the Agent Portal, hover over the Agent Training tab, and select "Training and Resources". Choose the IT Product Training resource option to register online.
Or utilize our direct link: IT Product Training.
Also, If you are not appointed and would like assistance, please contact IT Marketing by email at itmarketing@naucountry.com. You can also direct your questions to your Marketing Representative.
We look forward to having you attend.
Thank you,
NAU Country Insurance Company