Get the information you need with NAU Country's mobile notifications!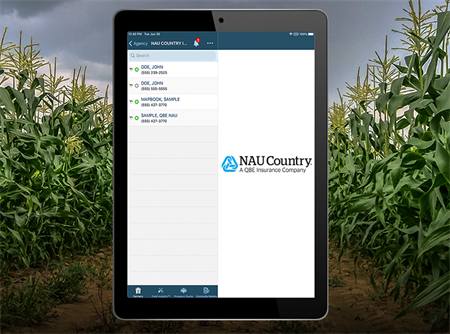 To assist you in providing excellent service to your farmers, NAU Country includes mobile notifications to keep you aware of important information regarding your farmer's policies, claims, and more. Simply log into the NAU Country mobile app and adjust your preferences to start getting these notifications today!
What's available?
We feel it is important to always be aware of what is happening with your policyholder, so you can follow up with them and make sure they are getting the attention they deserve. Therefore, we are providing a series of notifications for our agent users.
Indemnity Paid notifications: receive a mobile notification when one of your policyholder's claims have been paid. The system will look for new paid claims each hour and if your policyholder has had a claim paid in that time, you will receive a notification.
Notice of Loss Submission notifications: receive a mobile notification anytime one of your policyholders has submitted a notice of loss.
Adjuster Contact Log update notifications: receive a mobile notification as soon as a NAU Country adjuster has contacted your policyholder. Always be aware of the status of their claim.
Additional Notifications and Alerts offered by NAU Country:
NAU Country offers additional notification options that are setup at the entity/policy level. For more information about these types of notifications, please refer to:
Talk to your NAU Country Marketing Representative about these awesome offers today!