NAU Country Connection Webinar Series wants to hear from you!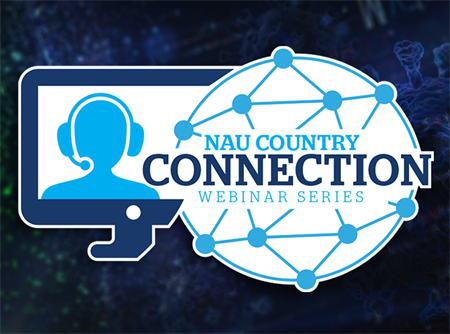 We want to extend a sincere thank you to everyone that attended our NAU Country Connection webinar series this last spring. We hope you enjoyed all the valuable topics! Our goal was to reassure you that NAU Country is dedicated to providing safety, security, and efficiency. Safety in knowing that our support for you and your farmer will not waver, security in providing systems and solutions to keep your personal information safe, and creating efficiencies in your day-to-day processes and systems.
We plan to continue these NAU Country Connection webinars this fall. These webinars will not only focus on system trainings, but also informational product trainings. We are looking for ideas from you, on what you would like a refresher on. Some trainings we have in mind to include are:
Margin Protection: Protect yourself from an increase or unexpected decrease in your operating margin.

Assist your insureds in making the best risk management choice with the EASYquote® Historical Analyzer.

Pasture, Rangeland, and Forage (PRF): All encompassed system training on quoting, historical data, estimated rainfall reports, processing, and point of reference.

Process on the go with the mobile Perennial Renewal Packet.

Submit and track your claims in the office, field, or in your insured's home with NAU Country mobile.

Help your farmers be more profitable! Stay

informed on market fluctuations, pricing trends, and how it affects you and crop insurance.
That's not all! If you missed any of the NAU Country Connection webinars, you can access them at any time on our NAU Country YouTube channel, where we have a designated NAU Country Connection playlist for all the trainings.
We also have designated Self-Help pages, a Help Library, and a Tips and Tricks Training Suite full of useful information located on our Agent Portal under the Training tab. If there is anything you would like to see included in our NAU Country Connection webinars, please reach out to us at itmarketing@naucountry.com.