2021 NAU Country Photo Calendar Contest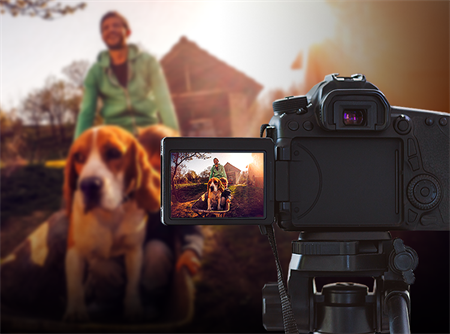 Hey there photographers! It's time to send us your farm photos through Thursday, September 10, 2020, at 12:00 p.m. (CDT)!
We are gathering photos from the farm in preparation for our 2021 NAU Country Photo Calendar. The theme for this edition is Fun on the Farm! That means any farm-related photos, we want to see - the funnier the better!
Farming is serious business, and one that we don't take lightly. We all know that there are situations and moments that make you smile, or sigh! We want you to share them with us! Have some horses acting goofy? Animals making mischief? Even a wonderful sunset photo over your farming operation? Take a picture of it and send it our way! No matter the time of day, the type of crop, or your skill level, we'd love to see those photos!
Get your photos published!
Previous photo submissions prove that you have amazing talent in capturing special moments on the farm! The 2020 NAU Country Photo Calendar theme was 2020: Focused on Farming, and 2019 highlighted Farm Life. These photos were fantastic!
Agents, Farmers, Ranchers, NAU Country employees, and friends, please submit your photos by 12:00 p.m. (CDT) on Thursday, September 10, 2020. Anyone wishing to enter should email a digital copy of their photo along with a filled out and signed Release Form to itmarketing@naucountry.com.
Please note: Photo submissions are subject to contest requirements. Those that qualify will be entered into the contest, but not all photos will be chosen to be printed within the calendar.
After the submission window closes, we will post the photos that have met the printing and contest requirements to our Facebook page in a photo gallery and allow voting for the top photo between Friday, September 11, 2020, through 12:00 p.m. (CDT) Thursday, September 17, 2020. The most liked photo will be used on the cover of the 2021 NAU Country Photo Calendar. Other chosen photographs will be assigned to a month within the calendar and given printed recognition including the photographer's name, county, and state. Selected participants will be notified via email and will receive a free calendar.
Photo Submission Requirements:
Send Photo(s) (taken in the United States only) with county, state, and season taken to

itmarketing@naucountry.com

Photographer's name and email

Signed release form: Click

HERE

Meet minimum size requirements of at least 12'' wide x 9'' tall at 300 dpi/3675 pixels wide x 2775 pixels tall (Landscape orientation, not Portrait please)

Meet photo deadline of Thursday, September 10, 2020, at 12:00 p.m. (CDT)

Please note: If you are sending on behalf of someone, you must include the information required.
Voting begins Friday, September 11, 2020, and ends at 12:00 p.m. (CDT) Thursday, September 17, 2020. The cover winner will be notified via email. Additional chosen photos for the calendar will be notified prior to a complimentary copy being shipped out.
Unsure of how to determine photo size? Follow these steps!
Option 1:
Open Windows Explorer on your computer (Press the Windows button on the bottom bar and the "E" key at the same time on your keyboard)

Navigate to the folder where your pictures are located

Right click in the folder and choose "View"
Select "Details"
In the top of the window you'll see Name, Date, Type, Size, (etc.), right click within that area
Choose "More"
Within the pop-up, scroll down and select "Dimensions"
Option 2:
Right click on the image

Select "Properties"
Select the "Details" tab
Scroll down and you'll see "Dimensions"
We look forward to your participation! Just think, your photo may be hanging in NAU Country Insurance Company and agency offices across the United States throughout the year 2021!