Introducing the Fall NAU Country Connection Webinar Series - New Classes Posted!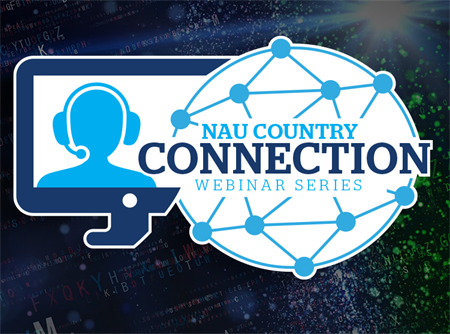 At NAU Country providing top-notch customer service is key. It is our goal to provide safety, security, and efficiency to you at all times. Safety in knowing that our support for you and your farmers will not waver, security in providing systems and solutions to keep your personal information safe, and creating efficiencies in your day-to-day processes and systems.
To increase value in our partnership, this spring we introduced our webinar training series titled "NAU Country Connection". Our trainings focused on how to best utilize NAU Country systems during the crop insurance cycle, being relevant to the appropriate time of year. We are reintroducing this series with not only an emphasis on system training, but we will also touch on some strategic products and procedures to assist you this sales season.
Join VP of Farm Services Rich Morrison, IT Marketing and Training Specialist Ali Skalsky, and VP of IT Marketing Hope Floberg while they discuss the topics below. Don't worry if you miss a training, we will send an email each week recapping the items discussed, along with the recording link and user documentation.
All trainings (with the exception of the first one) will be held on Wednesday's at 10:30a.m. CT. Review the dates of each session below and sign up today. New classes have just been added!
Thursday, September 3: Protect yourself from an unexpected decrease in your operating margin with Margin Protection and its supplemental product, MPowerD™.
Wednesday, September 9: Precision Farming Technology walk through from grain harvesting to crop insurance reporting.
Wednesday, September 16: Quality Loss Option functionality in EASYquote® and EASYwriter Pro®.
Wednesday, September 23: Help your farmers be more profitable! Stay informed on market fluctuations, pricing trends, and how it affects you and crop insurance.
Wednesday, September 30: Forecast possible loss estimates or submit and track your claims in the office, field, or in your insured's home with NAU Country mobile.
Wednesday, October 7: Pasture, Rangeland, and Forage (PRF): All encompassed system training on quoting, historical data, estimated rainfall reports, processing, and point of reference.
Wednesday, October 14: Check out our New Agent Portal which offers a robust engine, sleek user interface, and strategic business management tools that will help you daily.
Wednesday, October 21: Enhanced Coverage Option (ECO) Benefits
Wednesday, October 28: Provide the best service possible with NAU Country's notifications

Wednesday, November 4:

Financial Self-Service Options

Wednesday, November 18:

System Training Tools - How to locate and find the tools you need
You MUST sign up to attend in one of two ways:
If you are an appointed agent with NAU Country Insurance Company, please go to www.naucountry.com, log in to the Agent Portal, hover over the Agent Training tab, and select "Training and Resources". Choose the IT Product Training resource option to register online.
Or utilize our direct link: IT Product Training.
Also, if you are not appointed and would like assistance, please contact IT Marketing by email at itmarketing@naucountry.com. You can also direct your questions to your Marketing Representative.
We look forward to having you attend.
Thank you,
NAU Country Insurance Company