Crop Insurance Basics: Actual Production History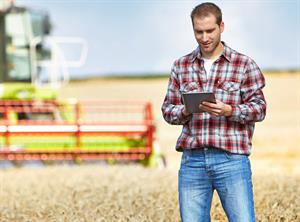 One of crop insurance's defining attributes is its self-correcting nature.
That is, farmers who exhibit more risk pay more than those who exhibit less – much in the same way that car insurers reward safe drivers.
This is done by collecting and analyzing a producer's Actual Production History (APH), which takes into account a grower's actual yields over a period of time. It also compares performance to other farms within the county and surrounding communities.
Growers with a higher APH are able to get lower insurance premiums, saving both themselves and taxpayers money.
In this way, the APH formula serves to reward farmers for adopting new technologies and techniques that enhance efficiency and productivity.
For example, some agronomists, conservationists, and policymakers are currently promoting conservation practices – e.g., reduced till and cover cropping – explaining that these practices not only help the environment but can boost a farm's bottom line.
When these conservation practices show dividends through higher-than-average yields, then the producer will be financially rewarded for adoption through cheaper insurance premiums.
This structure is one reason why a new peer-reviewed study in the renowned Journal of Environmental Management recently credited crop insurance with encouraging the adoption of conservation practices.
Conversely, higher premiums under the APH system act as a deterrent to farmers taking on more risk – for example, by not adopting the latest tools and techniques like their neighbors, planting the wrong crop for the geographic region, or farming on marginal land.
Such deterrents are of particular importance as farmers and ranchers must optimize efficiency to deal with extreme weather and the effects of climate change.
With a clear APH history record, farmers can more accurately select insurance policies that help them manage their unique risks and benchmark their performance.
The APH system provides growers with a clear incentive to constantly improve.
Source: https://cropinsuranceinamerica.org/crop-insurance-basics-actual-production-history