Field level weather data is now available in Field Insights® on all Livestock and non-mapped policies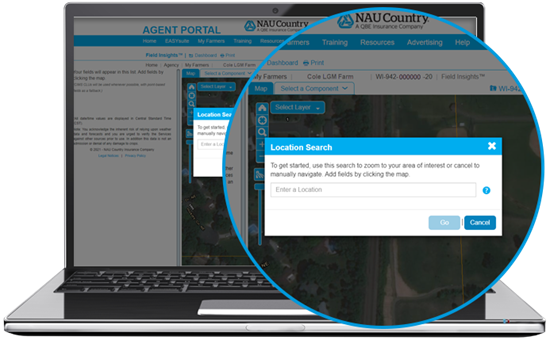 Stay up-to-date on weather metrics NOW available on Livestock and non-mapped MPCI policies within Field Insights
NAU Country agents will now be able to sign into Field Insights® through the Agent Portal and show MPCI and Livestock farmers that they can utilize Field Insights whether or not they have mapped fields on their policy.
In addition, farmers with non-mapped policies will also be able to log into Field Insights through the Farmer Portal and NAU Country mobile app, then search by their location, and add/edit fields at their convenience. This offers the opportunity to view weather metrics on any farmers' operation at their convenience.
Field Insights has grown into the robust system we have today with feedback and support of our agents and farmers. This informative tool includes map layer data including radar, temperatures, winds, soil temperatures, soil moisture, map unit data, and many more. Component data also complements Field Insights with relevant graphical displays for farmers to view current conditions, 10 Day forecasts, field accessibility and planting forecasts, soil data, spray and harvest advisors, as well as a beneficial historical weather feature.
Make sure to help spread the word about Field Insights! Get started by assisting your Livestock, and non-mapped policy farmers by registering for an NAU Country Farmer Account today. If your farmer does not already have a Farmer Account, they can sign up here. Farmer Accounts can be created for farmers with an MPCI, Crop-Hail, or Livestock policy.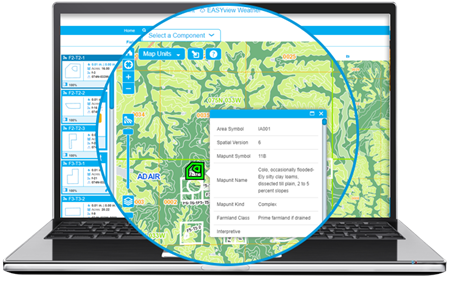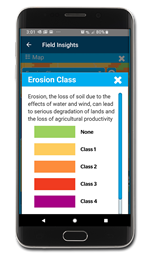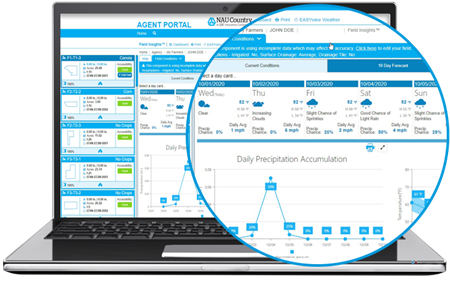 Additional References: