Coming Soon! Paperless Billing Statement Enrollment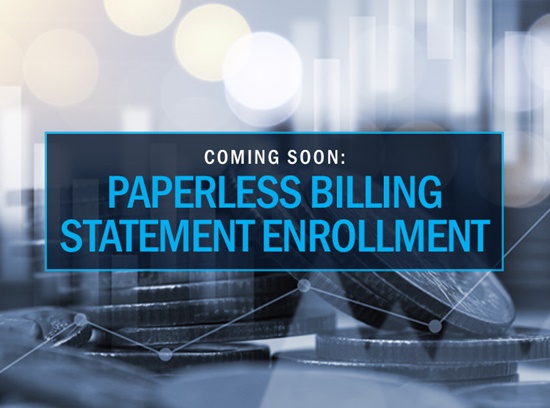 Convenient and Clutter-Free
NAU Country is proud to announce that we will offer Paperless Billing Statements, coming soon in 2022! Enhance your customer service by offering a convenient and clutter-free solution to your farmers. Paperless billing eliminates extra paper mail while also helping the environment, and did we mention it cuts back on the clutter? By going paperless, your farmers will receive a billing notification via email and they can access their statement by utilizing our free online Farmer Portal.
How does it work?
Enrolling in Paperless Billing Statements through NAU Country offers a quick and efficient way for your farmers to access their crop insurance billing statements. Once bills are generated, your farmers will be sent an email notification letting them know that their billing statement is available for viewing on the Farmer Portal. The Farmer Portal opening page displays their current amount due and a link to view their detailed Billing Statement. That's not all! They can view their statement and pay their bill, all in one location! Take advantage of the simplicity and convenience!
How do they enroll?
Once released, your farmers will need to enroll in Paperless Billing Statements on our Farmer Portal. It is two simple steps:
Within the Farmer Portal, in Account Preferences, enroll in Paperless Billing Statements
And, add ONE additional step with impact – Encourage them to pay their bill online!
Is it secure?
Yes! It is our goal to keep our systems and solutions secure. Our Farmer Portal requires login credentials and is secured with Multi-Factor Authentication (MFA). Both of these features assist in keeping your farmers' personal information secure.
Can they pay online too?
Yes, our Farmer Portal offers the ability to enroll in automatic payments or make a one-time payment. Either way, your farmers can be confident that their premium is paid without having to search for their bill, buy stamps, or worry about post office delays!
We hope your farmers take advantage of our convenient and clutter-free Paperless Billing Statements. More promotional items and step-by-step details are coming soon!