Our Commitment to Data Security, Keying Efficiency, and the Future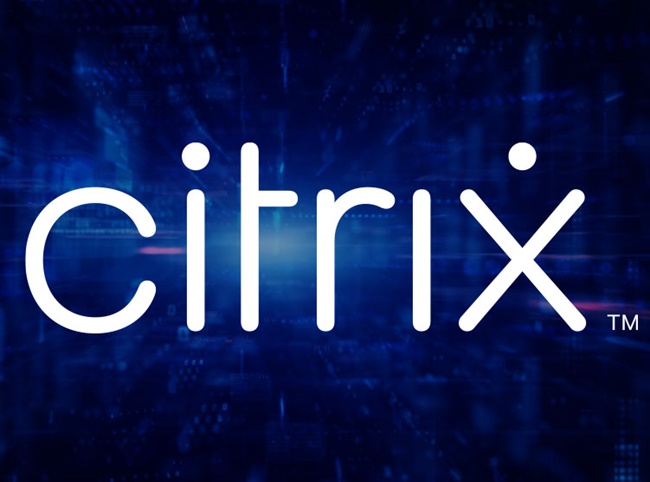 Every day, we hear of another company getting infected by the newest and latest round of phishing attacks, ransomware, or other cybersecurity breaches. At NAU Country, it is our goal to provide safety, security, and efficiency to you at all times. Safety in knowing that our support for you and your farmers will not waver, security in providing systems and solutions to keep your personal information safe, and creating efficiencies in your day-to-day processes and systems. These goals can be accomplished through keeping our flagship software EASYwriter Pro® (EWP) on a strong, stable platform, and for us (as well as many other Fortune 500 companies) that platform is Citrix.
Data Security
Our top IT priority is always data security. We owe it to you, our agents, and farmers, to protect your privacy the best way we know how. Over the years, Citrix has helped by offering us many ways to keep your data secured.
Whether you use a PC, Mac, or mobile device, each has their own security vulnerabilities to be aware of. Through Citrix, we can minimize those risks by enforcing minimum security requirements. Citrix allows us to set security policies in a controlled environment, so EWP can safely be used by devices beyond our control.
Your data stays on our servers! With most websites and locally installed software there is a surplus of chatter as data is handed back and forth between the customers' devices and our servers. Not only can this be very slow when working with large amounts of data, it is also more vulnerable to cybersecurity breaches like spyware and "man in the middle" attacks (where a rogue application on a customer device can intercept the chatty data and manipulate it, or even worse, steal the data). With Citrix, the only information being sent across the internet are the screens you are viewing, instead of tables and tables of raw data.
Citrix is an industry leader and partners with many technologies, which helps us provide you the best possible protection from phishing attacks and ransomware. Recently, we added extra security with Multi-Factor Authentication (MFA). With MFA, if your account password got phished, the hacker will still be unsuccessful with logging into your account since they don't have access to your MFA challenge code. Citrix also reduces our exposure to ransomware by isolating, or sandboxing, our agents to just the EWP application, if an agent's computer is infected, it cannot jump over to our NAU Country servers.
Keying Efficiency
We know since the sweeping changes to the Standard Reinsurance Agreement back in 2011, it has been more important than ever for agencies to watch their bottom line. One way Citrix has helped us help you is by making sure EWP is efficient, by allowing agencies to grow their book without constantly being forced to add additional underwriting staff.
Imagine this scenario, you must spend an entire day writing emails. Would you rather work as a power user in Outlook, or be forced to have limited functionality and slower "wizard" workflows in Outlook Web? We're guessing the answer is Outlook! No one enjoys waiting for the Outlook Web screens to refresh, being limited to what they can do, or being forced to walk through a multi-step process when they shouldn't need to. The same is true for all the major office apps, Word, Excel, PowerPoint, etc., would you rather use the fully featured app or the limited, slower web app?
Citrix allows us to design EWP for power users (just like Outlook and Excel), we're talking about tabbing between grid cells, minimizing mouse clicks wherever possible, and even leveraging the keyboard's 10-key. Web systems (e.g., Outlook Web) don't allow for those types of designs. Slowdowns are common as pages refresh, there is increased slowness when transferring large amounts of data, and the page layouts change depending on the device or screen size.
When you ask us why Citrix? The answer is simple, we want you to be able to process three to five more crop insurance applications with EWP in the time it takes you to do one application in a competitors' system. It is about being efficient in our day-to-day processing!
Future
Even though Citrix has served us well regarding cybersecurity and keying efficiency, we know there is more work to be done, and areas to improve.
Over the last year we've brought on additional staff and experts to help focus on the areas we want to improve. We're expecting a lot of changes from the "behind-the-scenes" technical architecture to the "forward-facing" items, like double logins and printing.
Everyone knows that there are busy times during the crop insurance cycle and with Citrix's new architecture it will be even easier for us to scale up as needed. We'll be able to better monitor if systems are slowing down and before we even get reports of an issue, spin up more servers and add more capacity to improve performance.
We're working to remove the annoying "double login" scenarios that can happen when you start at our Agent Portal and navigate over to EWP. We're looking forward to fixing this as soon as possible as we know no one likes rekeying their password unnecessarily.
Finally, for printing, nothing is off the table. For Citrix, we are looking into default printer options, faster document load times, and researching additional avenues for speed. For EWP, we're making sure the PDFs are properly compressed and that we aren't unnecessarily generating new paperwork. We are standing up response teams to do deep dives with agencies should issues be reported. We know that printing is an important every-day part of an agency's life, and we need to continue to focus on making it as smooth, efficient, and fast as possible for our agents.
If you have other ideas for us, please don't be bashful, and let us know! We'll gladly put a team together of your marketing rep, a technology field services rep, and the appropriate IT staff to help work through any idea you bring us. As always, thank you for your business and your ideas. Together we can continue to do great things!