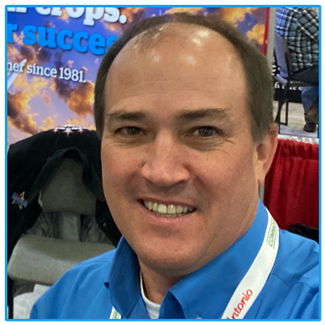 About Richard Morrison

Rich is the Vice President of Farm Services at NAU Country Insurance Company. He was raised on a corn and soybean farm in east-central Illinois, and is a graduate of the University of Illinois. He spent 12 years working in the grain business prior to working with producers on risk management starting in 2000. Rich's role with NAU Country is to provide market information and revenue management advice to producers in a variety of ways. Rich provides a daily market report on WLDS radio in Jacksonville, Illinois, and is a regular contributor on both the Red River Farm Network and the American Ag Radio Network.

Agents

Click below to sign yourself or your farmers up today, or contact your NAU Country Marketing Representative.
Farmers

Click the button below to sign-up today! Or visit with your NAU Country Agent to have them assist!

NAU Country provides the Market Report newsletter and related materials for educational purposes only. We are not providing an advisory service, and this is not a solicitation or recommendation to buy or sell futures, options, or cash markets.
Contact NAU Country today!
NAU Country is dedicated to the American farmer. We take pride in providing outstanding customer service by employing a highly skilled network of over 550+ claim professionals located across the country. Our adjusters are located in your local communities and have a great deal of knowledge specific to the crops and procedures in your area.
It is key to remain innovative and forward-thinking in agriculture! We believe the same concept applies to crop insurance. We continue to research and develop new technologies to serve you. For instance, our mobile app, NAU Country, allows you manage your policy on the go. You can access your coverage and insurance specific information, check out premium owed, assess weather metrics at a field level, submit and track your loss, and so much more.
You can rely on NAU Country to provide the financial strength and confidence needed in today's environment. We're backed by a strong parent company, QBE Insurance Group Limited, which is one of the top 20 insurers and reinsurers worldwide.
When service, technology, and security are important, there is no better choice than partnering with NAU Country. Contact us today! We have regional representatives ready to visit with you.