Lock in higher prices with NAU
®

EASYrev®

NAU EASYrev offers MPCI policyholders the opportunity to complement the risk coverage of revenue policies through additional price discovery methods beyond those offered under the MPCI plans of insurance.

NAU EASYrev is simple and straight forward with a few important features and limitations:

Choose the Market Price option or opt-out.
Choose one of two Alternative Price Discovery Periods.

Increase your NAU EASYrev price up to $0.50 (corn) or $1.00 (soybeans) per bushel higher than the MPCI projected price.
Key Advantages

Available for sale in April, the year before the crop is planted.
No extra paperwork or reporting required when your MPCI policy is with NAU Country.
Fast and easy to quote.
Review the past 21 years of performance history for Alternative Price Discovery Periods using the quoting system.
Establish the current Market Price as the policy's minimum with a two-trading session look back any day.
Covers up to 110% of most acres planted in the last four years.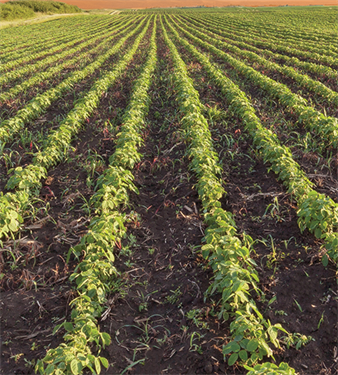 NAU EASYrev Premium Estimator
The NAU EASYrev Premium Estimator offers an easy step-by-step process:
Log into www.AgenteVantage.com.
Navigate to the Estimators menu option, select "EASYrev" and then "NAU Real Time Estimator".
Enter your MPCI Policy Basic Information.
Select your EASYrev options:

Market Price: Opt-In or Opt-Out.
Intervals: Choose one of two Alternative Price Discovery Periods.
Interval Price History: In the quoting system, click on "EASYrev Price History".

Review your estimate details.
Print your estimate.
Choose to buy your NAU EASYrev policy.
Applications and Acreage Reports
The Sales Closing Date (SCD) for NAU EASYrev is April 1.
Acreage reports must be submitted and signed by the Acreage Reporting Date for the underlying MPCI policy.