Supplemental Replant Option (RO)
Although most Multiple Peril Crop Insurance (MPCI) policies include replant coverage, it may not cover all of your expenses for replanting. You can offset some of your replanting costs in excess of those covered by your underlying MPCI policy with our Supplemental Replant Option (RO) insurance. We don't have a minimum acreage requirement, so our RO plans pay on an insured loss from the first acre damaged.
Insured perils include:
Adverse weather conditions
Naturally occurring fire
Insects, if sufficient pest control measures are used
Plant disease, if sufficient disease control measures are used
Wildlife
Earthquake
Volcanic eruption
Irrigation supply failure, due to an insured peril
RO reimbursement calculation
In this example, the producer insures 200 acres of corn in one unit with 100% share and has elected $40 of coverage on the RO policy. On a 15 acre portion of the unit, it is determined by the company that it is feasible and necessary to replant. No replant payment was received on the CCIP policy. The $40 of elected coverage per acre will be used in calculating the reimbursement.
15 acres × $40 elected coverage × 100% share = $600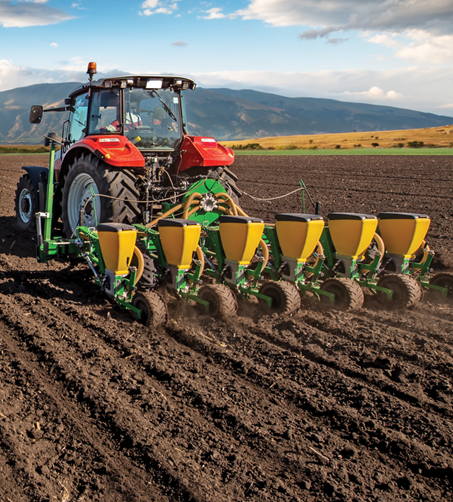 Corn and soybean protection
We offer three levels for corn and soybeans‡: $20, $30, and $40 per acre. Supplemental replant coverage can attach when the crop is planted up to ten (10) days prior to the earliest planting date. Plans are available in select states:
Alabama*
Arkansas*
Delaware*
Georgia*
Illinois*
Indiana
Iowa
Kansas
Kentucky*
Louisiana*
Michigan
Minnesota
Mississippi*

Missouri*
Nebraska
New Jersey*
North Carolina
Ohio
Pennsylvania*
South Carolina
South Dakota
Tennessee*
Virginia*
Wisconsin
For cotton, we offer two coverage levels of $50 and $75 per acre. RO coverage for cotton is available in the following states:
Alabama
Arkansas
Georgia
Kentucky
Louisiana
Mississippi

Missouri
North Carolina
South Carolina
Tennessee
Virginia
*In addition, a $50 per acre replant option is available in AL, AR, DE, GA, IL, KY, LA, MO, MS, NJ, PA, TN, and VA.
Rates vary by county. ‡ Corn must be harvested for grain or silage; soybeans must be harvested as beans.