Fall 2021 billing reminders
NAU Country has updated several of our billing processes in 2021, and the Risk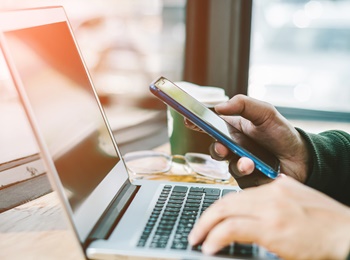 Management Agency (RMA) has also offered an interest deferral due to drought conditions. With these changes in place, we want to ensure you and your farmers are prepared with resources, we've put together the following items to assist this billing season.
Deferral of Interest
The Risk Management Agency (RMA) recognized the challenges America's farmers and ranchers have faced in light of recent and ongoing drought conditions and released Manager's Bulletin MGR-21-006 on July 27, 2021. This bulletin allows Approved Insurance Providers (AIPs), such as NAU Country, to defer interest on MPCI and Livestock premium and fees. Interest will be waived for an additional 60 days for premiums with a billing date between August 1, 2021, and September 30, 2021.
Billing date 08/15/2021 - premium postmarked by 11/30/2021
Billing date 09/01/2021 - premium postmarked by 11/30/2021
Payment for ALL premium with a Debt Termination deadline date between November 15, 2021, and November 20, 2021, must be postmarked by the Debt Termination date to avoid cancellation of coverage and placement on the Ineligible Tracking System (ITS).
NAU Country has also made the decision for 2021, to defer interest on our Crop-Hail and Named Peril policies, as long as, the premium payment is postmarked by November 30, 2021.
The deferral of interest does not change the Debt Termination date for coverages that have a November 15 or November 20 termination date. These premiums must be postmarked by the termination deadline date.
Paying bills by mail - Lockbox address
All premium payments should be mailed to the following address:
NAU Country Insurance Company
PO Box 734297
Chicago, IL 60673
As of July 2021, the former lockbox in Minneapolis, MN, is no longer forwarding mail to the Chicago, IL, address. NAU Country has received phones calls regarding returned premium payments that were mailed to the former lockbox. If you receive calls regarding the returned premium, please have your farmers include the original envelope when submitting payment. This would be used as documentation for interest reversal or possible debt termination of timely payments.
With the deadline of the deferral of interest on November 30, 2021, we suggest that you have your farmers mail their premium payments 15 days prior to November 30, 2021.
Paying bills online
If your farmers are paying online using NAU Country's online payment system, make sure your farmers have accessed and registered on the Farmer Portal ahead of the Billing Due Date. Our Farmer Portal now requires individuals to verify their identity when they log in. (See Farmer – Multi-Factor Authentication (MFA) User Guide below). With the new security changes (including Multi-factor Authentication (MFA)) to our login process and high volumes of online payments, these could create issues for users accessing their accounts, or our online payment system could become slow. Don't wait! Have your farmers log into the Farmer Portal today to ensure they are registered properly and have access to pay their bills online.
Don't have a Farmer Account with NAU Country? Learn how to assist your farmers here!
Paying bills with check by phone
In addition, NAU Country provides the ability to assist with premium payments by offering Check by Phone. The Accounting Department representatives can assist with the payment during business hours. Due to the volume of calls, we would prefer that payments are made prior to November 30, 2021.
Need help or more information?
If you have any additional questions, please contact the Accounting Department.
NAU Country Accounting Department:
Toll Free: 1.800.942.6557 ext. 1711
Email: accounting@naucountry.com
Additional Resources:
NAU Country offers several Tips and Tricks through the portal. Please review at your convenience for detailed step-by-step instructions to help answer your questions.