Planting assistance with Field Insights®
Spring planting season is here and NAU Country's flagship farmer tool, Field Insights® is here to support our farmers in the field. In addition, Field Insights' location-specific environmental intelligence helps plan for preventative actions when frost is in the forecast. Frost alerting capabilities within Field Insights is part of NAU Country's focus on sustainable farming.
Have you tried Field Insights Field Conditions and Spray Advisor features yet?
Accessing Field Insights through our Agent Portal, Farmer Portal, or through NAU Country mobile is easy and convenient if you want to check on your farmers' fields at any time. Our Field Conditions feature is available within the Map Components section of Field Insights and provides our farmers with Current Conditions on their fields, a 10 Day Forecast, and Planting Conditions for their fields. The Planting Conditions feature displays hourly and daily field accessibility and canopy wetness in an easy to read graphical chart display that can be expanded and/or printed. This tool will assist by using the weather and field data together to advise farmers of the best opportunities for when they can get out and work in their fields safely and effectively.
Farmers may use the Spray Advisor as the crop year progresses. A popular feature within our components, the Spray Advisor helps farmers determine when certain criteria has been met and ultimately gain the best advice on when to spray. Farmers can enter in their specific spray condition criteria, then view from a variety of dates when criteria have been met. The option to print off the data is also available.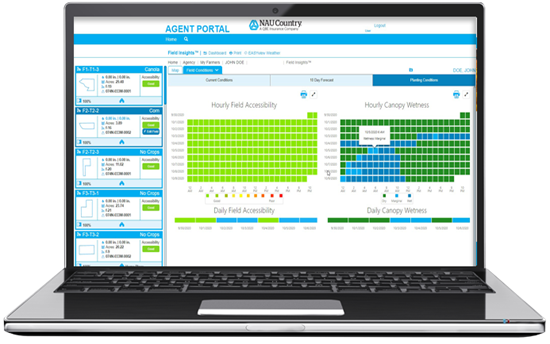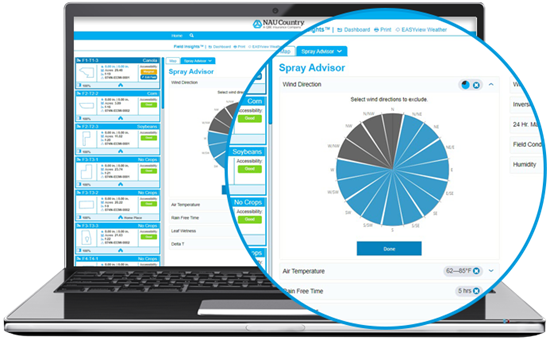 Check out our Frost Alerts!
Our Frost Alerts are available to your farmers and can be set up and managed through their Farmer Portal account preferences on a policy level for their fields. When frost conditions are met, an alert will be sent via email to farmers that have opted in to receive the alerts. They can review the alerts on their policy within the Field Insights application on their computer or with NAU Country's mobile app. The advantage of receiving Frost Alerts can be highly beneficial for taking preventative steps with perennials, but can also be used for row crops as well. There's no better time than now to let them know about this great feature to help them determine schedules around planting and harvesting!
Frost Alerts within Field Insights will only work for policies that have mapped fields. If your farmers don't have that set up yet, NOW is a great time to help them map their fields so that they can take advantage of this amazing feature! A simple two-step process is all it takes to sign up for these alerts!
Assist your farmer on accessing these features if you haven't already. Learn about Field Insights and Frost Alerts here!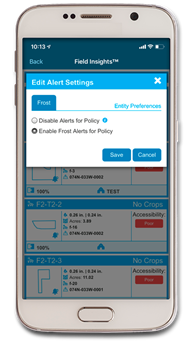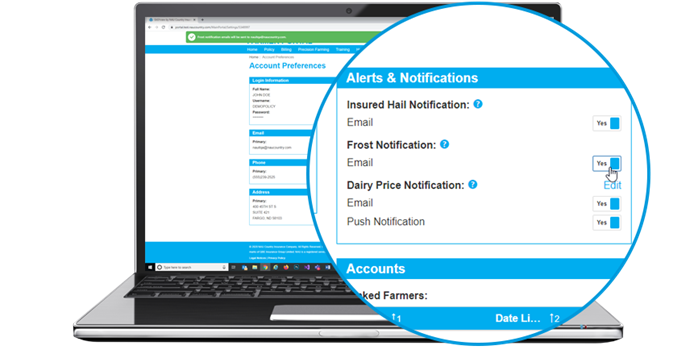 Learn more by chatting with your NAU Country Marketing Representative and check out Field Insights on your computer or mobile device today!
Additional Resources