COVID-19 and NAU Country Crop Insurance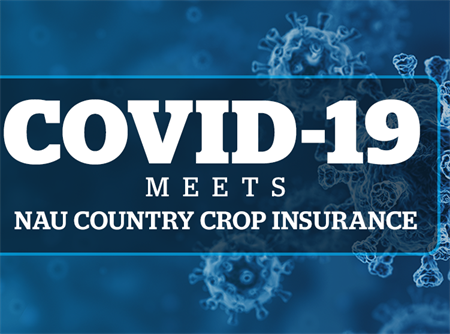 When customer service and social distancing compete in a world dealing with COVID-19, NAU Country Insurance Company offers service and technology that can help!
We know that there is nothing better than hands-on, face-to-face service with your farmer, but during the sensitive time that we are living in, we want to give you options. Thankfully, our systems are already equipped to handle these situations. Below, we will outline some of the functionality available to serve your farmer from a distance, a friendly reminder on all the processing features available during this time of year, and resources for support and training. Each item is a link to more information on the process and how to get started. As always, if you have any questions or concerns, please reach out to your NAU Country Marketing Representative! We're here to help!
Service from a distance:
Timely processing features available:
Support and training resources:
Although these times are rough, this is our time to prove our dedicated service to you more than ever before. Please reach out to us if you have any ideas on how we can better serve you.
NAU Country Insurance Company