Coming Soon: Field Insights' Prospect Map Book
Exciting additions continue in the NAU Country's Field Insights® platform this fall for our agents! The new Prospect Map Book feature within Field Insights is a sales tool that will allow you to not only showcase Field Insights to your prospective farmers, but now, leave an actual Map Book created through Field Insights with them!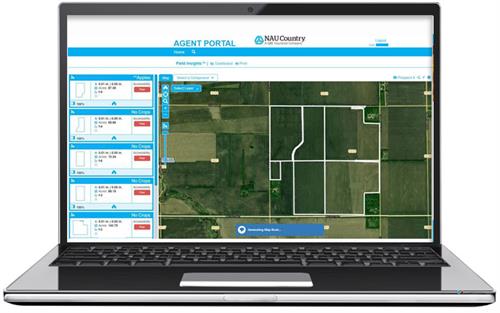 How will the Prospect Map Book work?
You will be able to access Field Insights through the Agent Portal or NAU Country mobile app. From there, simply work with your prospective farmer in our Prospect Mode, map their fields, showcase the components, and now take it one step further by printing off the prospect's mocked-up Map Book.
Stay tuned for updates on this exciting addition this fall. Learn more by chatting with your NAU Country Marketing Representative and check out Field Insights on your computer or mobile device today!
Additional Resources: